Egg pasta
The cornerstone of the pasta factory: this is where our roots reside.
100% ITALIAN WHEAT
33% EGGS IN THE DOUGH
ROLLING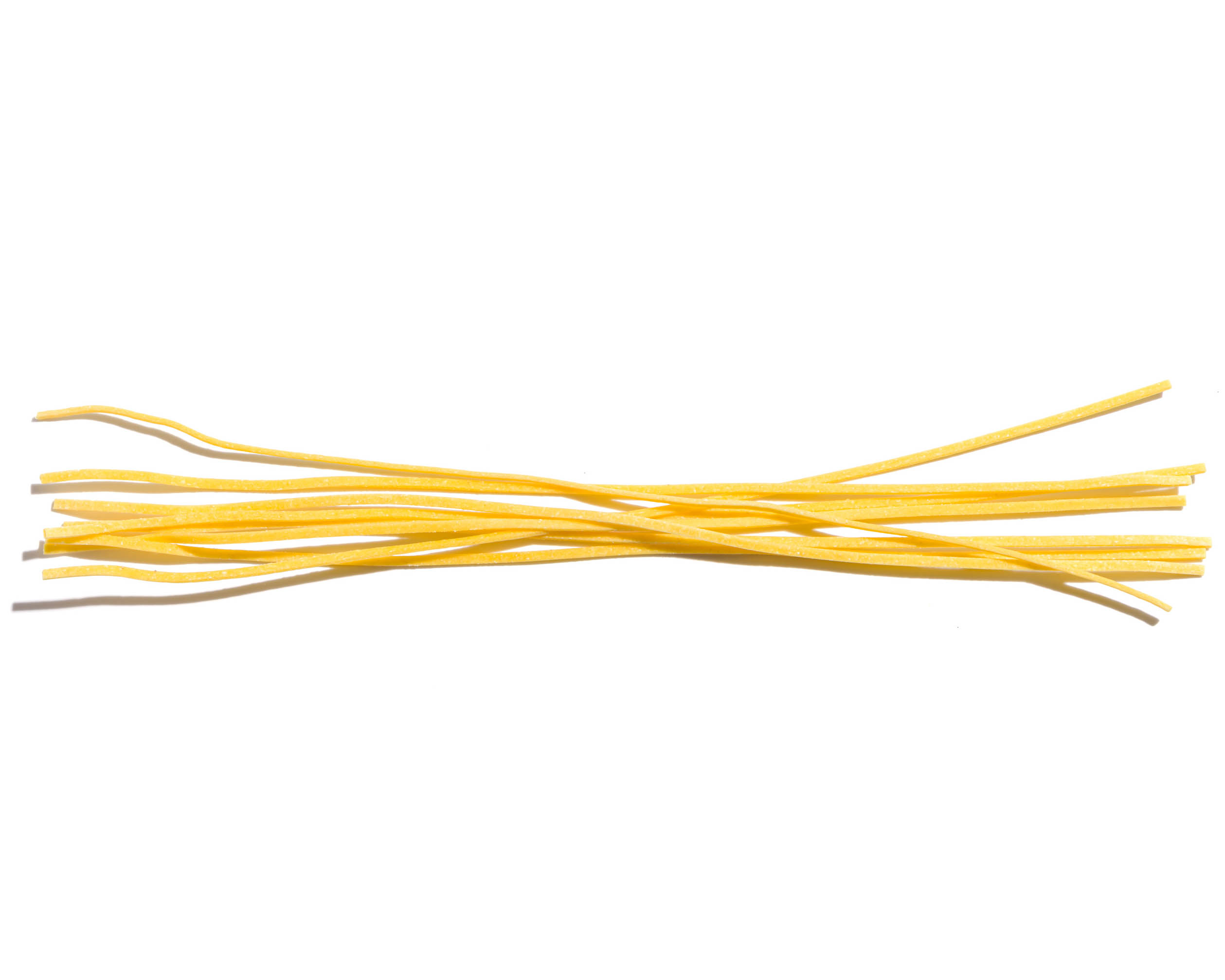 An ancient recipe reigns supreme, a secret jealously guarded for four generations and kept alive today by Ivo. He himself follows the pasta makers step by step, from the dough to the rolling out on the looms, to the delicate and precious moment of drying.
Large-scale production, with the same result as handmade pasta: thanks to the rolling method, in fact, we manage to process the raw materials cold, without ever overheating the product, obtaining a sheet of pasta like that given by the slow work of the rolling pin.
The result evokes the flavors of yesteryear: the taste, elasticity, porosity and typical color are preserved, indeed enhanced.